We see the scenario many times. Perhaps your grandmother needs around-the-clock nursing care; you want to be able to keep her at home, but you simply are unable to provide the care she needs. These decisions can be difficult and in some cases, traumatic. 
But it doesn't have to be.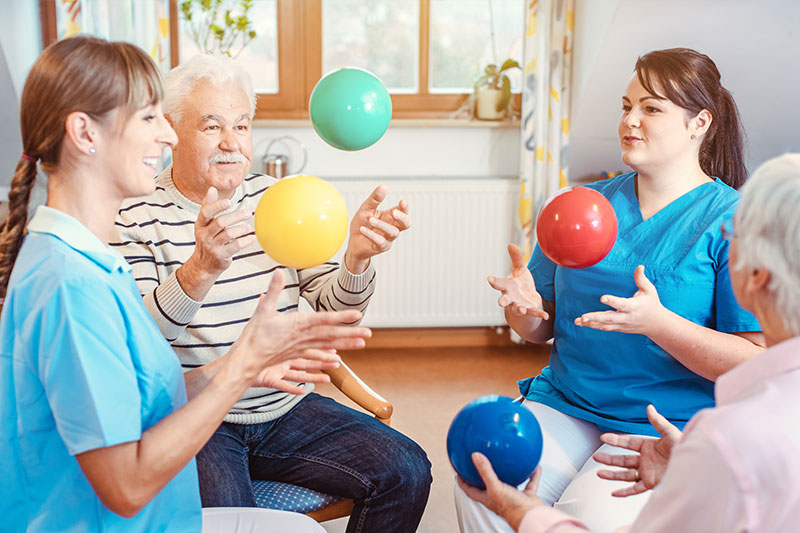 At Brunswick Cove, we'll care for your loved one as if they were a part of our own family. This is more than a statement, it's a promise that reflects our complete philosophy of care.
Discover Long Term Skilled Nursing Care
Only 7 minutes from Leland
There are times when you are unable to provide the necessary services to those you love. It can be difficult to accept this challenging transition. 
That's why we want you to experience the Brunswick Cove difference.
We provide comprehensive skilled nursing care to our residents, and we're staffed by exceptionally skilled health care team members that represent the best in their professions. We'll help your loved one with:
Medication management

Care for chronic conditions

Pain management

Care for serious medical conditions

Rehabilitation need
We realize caring for your loved one means caring for the entire family. That's why we're always here to address any concerns you have. We're a team, and we're in this together. 
No Need to Leave Brunswick Cove for Acute Care
We serve as a "one-stop shop" for patients, meaning we do as much as possible in our facility to help you or your loved one avoid an ER or hospital visit. We have a wide array of full diagnostic services, including quality mobile X-rays, laboratory services, ultrasounds and dopplers. 
In addition, we're proud to provide easy access to those who specialize in optometry and psychiatry. 
We do this not only for your convenience but because we believe it simply provides the highest level of care possible.