Frequently Asked Questions
Do you have questions regarding rehabilitation or skilled nursing care?
We've received several questions and we wanted to provide answers for the most common ones we've been asked. If you have a question not addressed here, please contact us. We'll be glad to help.
Who pays for my care while in the nursing home?
You likely have several options when it comes to paying for skilled nursing care. There's Medicare, Medicare Advantage, Medicaid, various insurance policies, and private pay.
Please realize that you'll likely have co-pays, co-insurance or deductibles to meet, which can result in paying out-of-pocket. We'll work with you through our Business Office which has the information you need. We'll be able to give you a clear answer about what will be covered and what will not.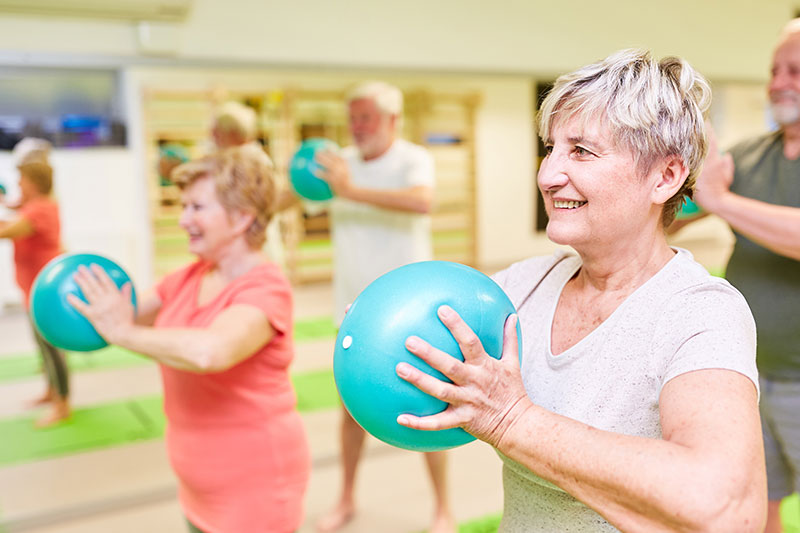 What therapies are offered at the facility?
When a patient arrives, we follow the care team instructions on what type of therapies would be most beneficial. We offer physical, occupational, and speech therapy.
How long is short term rehabilitation?
It depends upon the individual's progress. In general, short term rehabilitation is 2 – 6 weeks.
Can a person be admitted from home?
Yes, with specific paperwork. Our Admissions Director or Business Office Manager will be glad to work with you through this transition.
Are residents allowed to bring in personal items from home?
Items from home can make the transition process easier. Therefore we encourage bringing personal items such as books, photos, clothes and even personal care items. However, please speak with us before bringing in larger items such as furniture.
Do you allow pets to visit?
We determine this on a case-by-case basis. If there is a furry friend who you would like to visit, please speak with our staff. Remember that all animals must be up-to-date with their shots before entering our facility.
Additional Resources
Sometimes it can be difficult to find reliable information on the internet. That's one reason why we've provided this extensive array of valuable educational material so you can have the reliable resources you need at your fingertips.